Gee confesses:

I am just not prepared for my stay here without him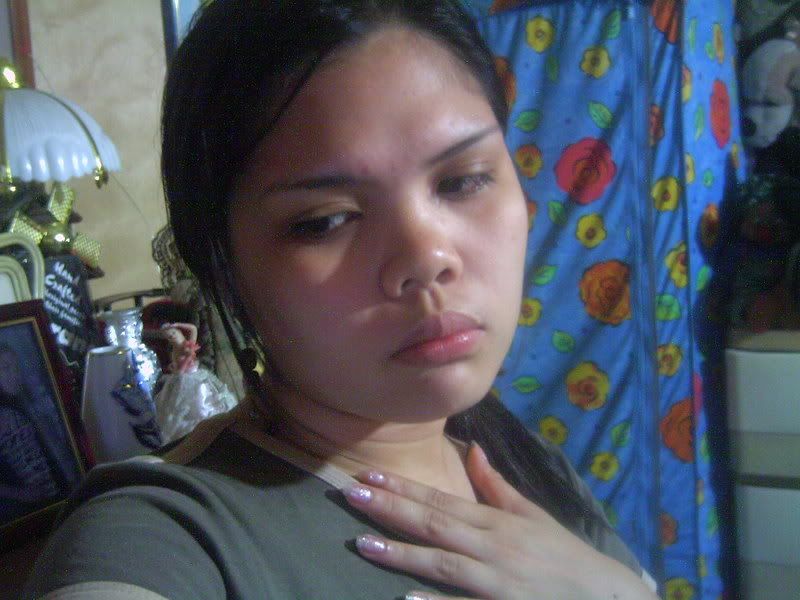 I dunno, but I so feel sad right after the results of the 5th nomination have been released...

First I've heard a not so good reaction from the one that I've voted out... As usual, initial reactions... Kaya ayon, I just let her burst her feelings, I can't blame her naman kasi I think I'll feel that way din if ever that will happen to me... Pero nagulat parin ako kasi she's the first person to confront me about voting her out... I dunno, it was just unusual... I hope she's not mad at me nah...

Then, I'm currently worrying about a close friend of mine... I knew it! A lot shall vote him out... I don't know, I am just not prepared for my stay here without him... Gosh BBK, I'm so sad! After reading that recent nomination, I've immediately grab a pen and paper to compute our netpoints... And it seems that, he will be the one who'll leave this house... I hope I was wrong... I hope there are still points that I haven't included...

Well BBK, I know that you have the power to add or ommit rules here but I hope that the next time you'll gonna do that, please give us warnings first... I said this before, it's very shocking to see my co-asvhs to grab some evicting points because of an immediate rule... I know, you rule but I think it's not fair for our part... If I'm mistaken, If you've said that rule before, then I'm sorry! I just don't remember reading such rule...

There... hayyyyy...