Gee blogs:

Last Entry for Year 2006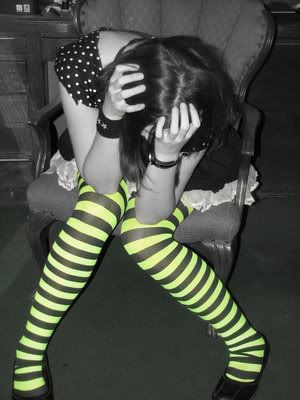 Whoah! After agez! I'm here to blog again...

So, I guess this will be my last entry for the year, and my last entry here in blogdrive... I'll be moving somewhere...

Anyway, If you're wondering why I'm in front of my pc this time instead of helping my mom preparing food etc., I also don't know... I actually don't have a plan to go down and celebrate later on. What's with new year anyway? Pareho lang din naman...

There... I'm so sad... Good thing I have virtual friends, they made me feel better... I love them so much!

I just feel wasted ( for the nth time!)... I feel that no one respects me... Parang walang nagse-seryoso sa akin... At parang wala na nga... Bakit? Ano bang hindi kanaisnais sa akin? I am what I am! Deal with it! Please!

Basta, GOD BLESS them na lang...I still love them all!

CHARING! Practice lang! Madrama ba? hahaha!

Oh well, I supposed to write my reflections this year... ewan, something bothers me eh... Hay, the vacation shall be over. Aw! I said one time, I'll do my assignments tomorrow ( Jan. 1), pero parang nawawalan ako ng gana... Haha... Bahala nah!


Well, last THURSDAY and FRIDAY are one of the BESTEST days of my year 2006.

I had the chance to meet my co-asvhs last Thursday. And it was a heck of fun! Then, I went on our annual reunion, and again, it was a heck of fun!

After experiencing such amusing stuffs, then came the moment of reminiscence. I don't know, I've experienced this a couple of times... i thought carry ko na yung mga ganoong things, but hindi eh... It still makes me feel sad, realizing that SOME GOOD THINGS NEVER LAST...

Anyway, I read this statement from an ex-classmates blog:

"what is it in a class reunion that makes it special or annoying or boring or exciting or anything? havent seeing each other for 3 years, without knowing how to act or react, without knowing if they have changed or they are still the people you love or hate back in highschool maybe brings s to the awkward feeling. College and highschool are two different worlds and this is what i just realized.

pretending to laugh or join the fun isnt just enough because the heart will never lie and it will only show what is deep inside."

I can't blame her for that, pero it's kinda offending. Kung ayaw niya magpunta, edi wag! Haller!!!??? Hindi naman siya pinipilit! Oh well...

Tama nah! ANg pangit ng last entry ko for year 2006...

Sorry guyz!