Gee blogs:

4-day Vacation... Charing!

So, my four day vacation ( 3 actually, 'coz galing ako sa UP last Sat. ) is over... Thanx to the very " unprofessional" and "better-than-milenyo" typhoon... But tinatamad akong pumasok tomorrow! Well, kelan ba ako sinipag? hehe...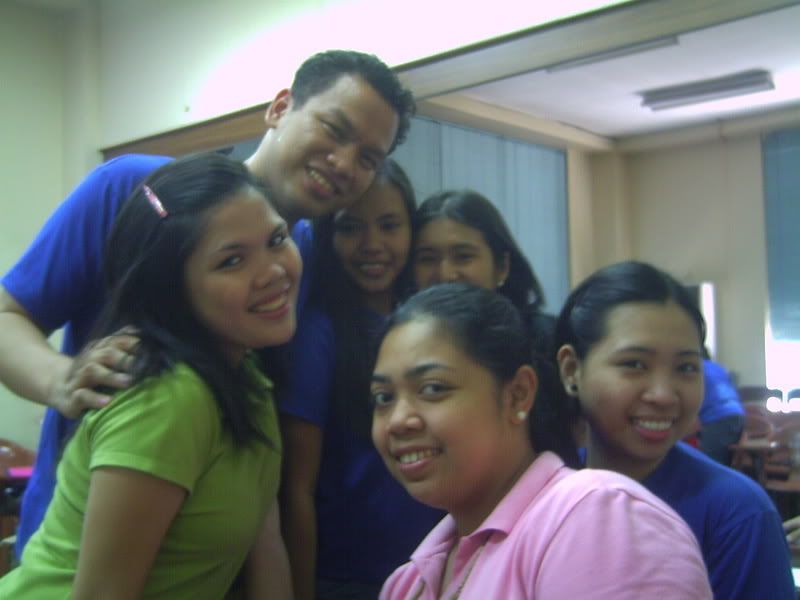 Basically, nasa house lang ako... I've read a lot of readings, I've been online ( what's new?), I w/ my online buddy Paolo Miguel made a Site ( online filipino role playing game... ka jologsan lang... haha!), and what else? Actually, I'm worrying about the moderator of the virtual game that I'm currently playing. 3 days ng walang update yung site. Naku! Baka na-apektuhan siya ni Reming. Wag naman sana... Ano pa? Ayun, kumain, kuman and kumain... Hay,,,, bad news nga pal, I've gained another 3 pounds... so 105 lbs na ako! Errr...

Well, last Saturday nga pala, our Org held a Buddy Bidding (astig!) and nagkaroon ako ng buddy sa halagang 50 pesos! Bwahaha! Astig yung buddy ko last sem at siya lang naman ang napakagandang may pinaka mataas na bid... Hay, sayang naman at di ko naging buddy si KoYa ( Veron and Ami, kilala niyo na? hehe...)... Ayun, masaya naman siya, at masaya din mag hanap ng tumatanggap ng order ng INSTANT Pansit sa Bilao... Hehe.. Sana di na maulit iyon...


Actually, that Saturday is a vewi long day... After that event, I went to Jobel's house, binyag ng nephew niya. I thought si April lang yung andun. Wow, Dennis, Patrich, Philipp and JM were there. Naks! Unfortunately, April left early kasi may work pa siya. Awness! Di siya nakasama sa picture picture and never-ending reminiscence... And for that, we've planned our Annual ( yay!) December Reunion ( na sana ay maging complete na kami!). Yes, seryoso kami... I hope Popo's resthouse is available if not, House Party na lang sa House ng tita ni JM... Dibdiban na ito! Haha... Tentative date is December 27... Wowness!

So there... This week will be a very busy one... Hayyyyy...