"Ayaw ko na nag ganitong feeling" -Gee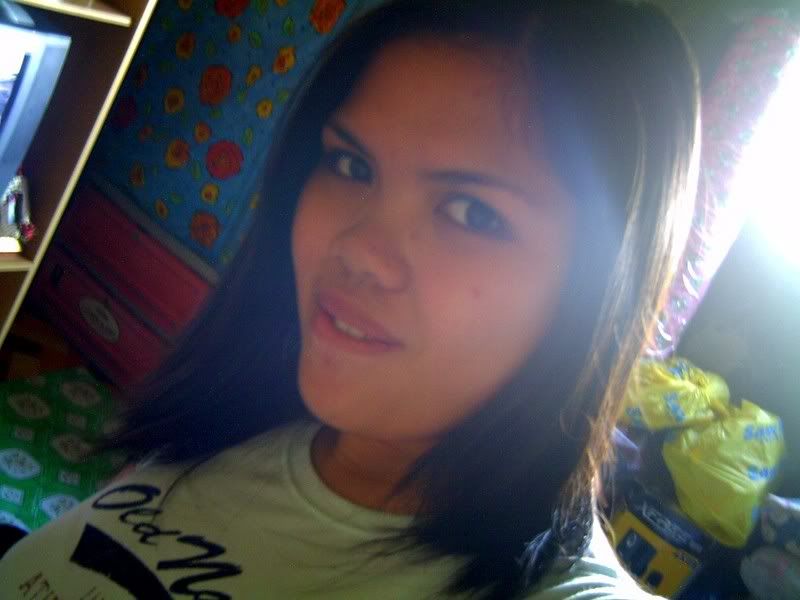 So, kamusta naman ako? Hmmm.... I'm currently resting... Friday kasi... Hay, ang bilis talaga ng day, parang yesterday lang eh I'm writing stories about my sembreak... Errrr... may reports na ako kaagad... Kainis talaga! Ganoon ba kabilis ang second sem? Grrnesss! Hehehe... Kaya ko to! Haha!

I'm happy naman na we're having fun with my new sisses... Sis ko na sila! Haha... I'm so proud of them talaga...

Nu pa, hmmmm... Nakita ko si GEORGINO ko, hehe... still cute parin... And nahuli ko, nakatingin xa sa akin... hahaha!

Eto pa, I'm currently worrying about my dad... Pero, I know that God is so good... Please, I wish he's in good heatlh...

Ayun, sana lahat maging okay na... Ayaw ko na nag ganitong feeling...

Welll, well, wel... Ito lang muna! Mwaaaahnesss!