"Milagro na lang na matuto ako mag gitara" -Maristel
Busyness...

Well... A Halloween Party at Pearl Drive Ortigas...
My Uncle Bob's Bday...
Festives of Food and drink...
And of course HAPPY...

Wala lang... I suppose, I've written everything na sa blog ko...

Just for more reality... Naasar ako kay Tita Mons and Nickie... Paano ba naman, di ako tantanan... My Gawd!!! 300 messages na inbox ng cellphone ko... Not to mention the Messager sa folders... Aaaawwww!!!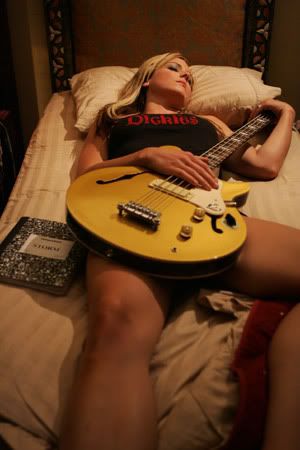 Well, my cousin Macky, lend me his guitar... It's been on the couch for weeks... And, I swear... I just hold it two times... That's one of my frustration though... Plus become STORM LARGE... *grins & chuckles*

WOW!!! Libre lang naman ang mangarap di ba?!?!

Well... that's it... I just did a little strumming sa gitara! Pero, I know, milagro na lang na matuto ako mag gitara! *hmpness*

Bahala na si Batman...